Game modes
VR Shooter Guns embraces the arcade style of gaming.
Each game mode has its own highscore.
Will you perfect your runs and master the skills, top the highscores again and again?
15 Minute Run / 30 Minute Run
Your total time available is limited to 15 / 30 minutes
After each round through all 4 levels, the difficulty will be increased by 10%
If you die, you will be teleported to your last checkpoint
If you die without a checkpoint, your score will be reset to what it was at the start of the level, and the level will reload
Infinite Permadeath
In this mode there is no time limit
After each round through all 4 levels, the difficulty will be increased by 10%
Checkpoints are disabled
If you die, your score will be counted and the game is over
Score
VR Shooter Guns is about score. The more score, the better. These hints will help you to achieve higher scores:
Headshots give 100 extra points
Collectibles give points (health and holoshards)
Holoshards add 10% to your score multiplier. 10 Holoshards means double the score for each kill!
Coins don't give points; neither do holoboards
Each game mode has its own highscore.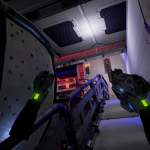 Guns
The standard plasma spewing equipment for lonely space workers
Its energy restores automatically if it is not shooting
There are many upgrades that can be collected for the guns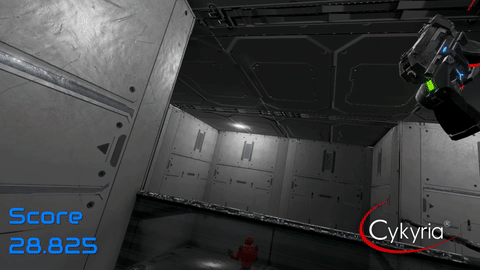 Grenades
To use the grenades first collect a coin with a grenade, dropped by every 10th headshot
Then stretch out your arm and touch the holographic grenade
Hold the trigger to activate it, throw and release the trigger – BOOM!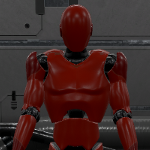 Shooter robots
They have guns just like you, and they are programmed to kill
They have plenty of armor, but it's weakest around the head
They carry holocoins in their heads – use them to improve your weapons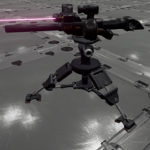 Auto-Turrets
Awful and terrifying is the sound of their wrath
Turrets are stationary and can't move around. Except mounted on spaceships, of course!
They hurt a lot. Really.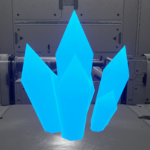 Holoshards
Strange things, warped into reality from the world of cybernetics
Increases your score multiplier by 10%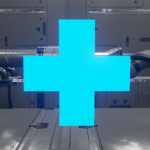 Health
First aid for futuristic warriors
Restores your body at once.
Coins
Coins are cyber harddisks, loaded with various programs that usually run for 90 seconds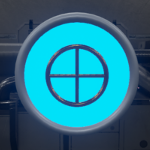 Laser sight
adds laser sights to your guns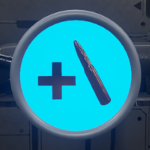 Overcharge
your energy bullets do a lot more damage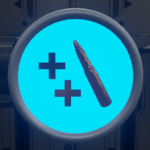 Double Overcharge
your energy bullets do even more damage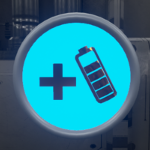 Energy
your guns recharge faster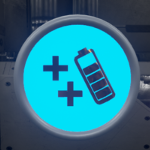 Double Energy
your guns recharge even faster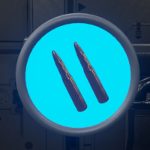 Double-barreled
your guns each fire two bullets at once